Are you looking for inexpensive gifts for senior citizens? I've got your back!
In my experience shopping for my grandparents, I've realized that finding good gifts doesn't have to be expensive.
As long as the gift is heartfelt and useful, any senior citizen would be thrilled to receive it
Read on for some great, inexpensive gifts that will please your loved one without leaving a dent in your wallet.
This post contains affiliate links, and I will be compensated if you make a purchase after clicking on my links.
Our Favorite Gifts For Seniors at a Glance
From heartfelt gifts to funny and unique presents, there's something for everyone. But let's start with my top 5 favorites!
Don't have time? Here is a quick comparison of our favorites!
50 Inexpensive Gifts for Senior Citizens in Nursing Homes
Finding gifts for senior citizens is no different from finding presents for anyone else — it all comes down to what the recipient will appreciate.
However, seniors may have different interests than other people in your life, so you'll want to consider their unique needs and tastes when shopping for a gift.
Most seniors will appreciate something to make their life easier, make them feel special, and help them pass the time.
With that in mind, I've put together a list of 50 inexpensive gifts for senior citizens to give you some inspiration.
Check out my list below and see if anything tickles your fancy!
Number one on my list is a heartfelt gift. A photo album is an excellent way for seniors to keep their memories alive.
Whether you're looking for gifts for 75th birthday or a special occasion, this one will work. Add a personal touch by engraving it with their name or a special message.
This is a great gift for seniors who have to take medication regularly. This pill organizer will help them keep track of their pills and make sure they take them on time.
A pair of binoculars is a perfect gift for the senior citizen who loves the outdoors. They can use them to birdwatch, watch the sunset, or enjoy the view.
Get it With:
A Kindle is a perfect gift for senior citizens who love to read. They can take it with them anywhere and access millions of books.
The Amazon Echo is a great gift for seniors who want to stay connected. It can play music, answer questions, and even help with tasks like setting alarms and adding items to a shopping list.
This diffuser is perfect for seniors who want to relax and enjoy the benefits of essential oils. It can help with sleep, anxiety, and stress relief.
Get it With:
If your senior loved one has a medical condition, a medical alert bracelet can be a lifesaver. It can help them get the help they need in an emergency.
This shoulder pulley can help with range of motion and flexibility for the senior who loves maintaining moderate activity levels.
It's a great way to stay active and healthy without straining or injuring oneself.
Check Latest Price



Blue-Ranger Shoulder Pulley with Door Strap — $11.95

The Blue-Rangerâ"¢ Shoulder Pulley with Door Strap is a high quality, affordable shoulder pulley with webbing door strap. The new & improved self-locking handles allow the user to easily adjust the length of the bright blue cord. The Blue-Ranger by RangeM
If you're looking for small gifts for seniors that are both thoughtful and inexpensive, custom photo puzzles are a great option. They can be made with any photo, and they're a fun way to pass the time.
A personalized mug is a great gift for seniors who love hot beverages. You can choose their favorite design, and color, or even add their name or initials.
Consider adding a thoughtful message or quote to make it even more special.

Adult Coloring Monthly
Another excellent gift idea for seniors is beautiful coloring books. Coloring is therapeutic and can help reduce stress and anxiety (1).
This subscription includes a variety of designs and styles that change every month to keep things interesting.
Check Latest Price



Adult Coloring Monthly — $77.97

Channel your inner child with the best adult coloring book boxes
A personalized calendar is a great way to help seniors keep track of important dates and events. You can add photos, names, and special dates to make it extra special. This is a great gift for seniors looking for a way to stay organized.
If your loved one is like most seniors, they probably love playing bingo. A bingo game set is a great gift that they can use repeatedly. Plus, it's an excellent way to socialize with other seniors.
Research shows (2) that weighted blankets can help seniors with anxiety, dementia, and sleep issues. So if your senior loved one struggles with either of these issues, a weighted blanket would be an excellent gift for them.
This heated blanket has 10 heat settings and quilted fleece to ensure your loved ones are toasty and warm during those cold winter months.
It's also great for soothing aches and pains, and I love that it has a 10- hour automatic shut to prevent overheating.
This electric foot warmer boot is perfect for seniors who suffer from poor circulation or arthritis. It heats up quickly, and it's lightweight and portable, so your loved ones can take it with them when they travel.
Compression socks have been proven to improve circulation and reduce swelling (3). They're also great for relieving pain from conditions like arthritis.
These socks are made from a breathable fabric and have a comfortable fit.
These lights are perfect for seniors who have difficulty seeing in the dark. They're motion-activated, so your loved one won't have to fumble with a switch.
They're also easy to install, and you can put them in multiple locations.
Another fantastic inexpensive gift for senior citizens is this cup holder. It attaches to the arm of a wheelchair, stroller, or walker and makes it easy for seniors to keep their drinks close by.
I can't tell you how often my grandparents ask me to open a jar for them. But, with this electric jar opener, they can do it themselves! It's easy to use and works on all kinds of jars.
Trust me; your senior loved one will appreciate not having to ask for help every time they want to open something.
As they grow older, many seniors start to have trouble brushing their teeth effectively. An electric toothbrush can help with that! This one comes with six brush heads to ensure a thorough clean.
It's also gentle on gums and teeth, so it's perfect for seniors worried about dental health. It's an excellent gift for 90th birthday or for any senior citizen who wants to maintain good oral health.
Seniors tend to get cold easily, so a cozy blanket is always a welcome gift! This fleece throw blanket is soft, warm, and comes in various colors.
It's perfect for snuggling up on the couch or keeping warm on a chilly night.
This beautiful pendant is a sweet and thoughtful gift for any senior citizen who is a mother.
The white sapphire stone is said to represent wisdom, and the "MOM" heart charm is a lovely way to show how much she is loved.
If your senior citizen is a person of faith, then this subscription box is a great gift idea!
Every month, they'll receive a new box filled with inspiring books, artwork, jewelry, and other items to help them grow in their faith.
Check Latest Price



Faithbox — $99.95

Find a little extra faith and devotion with a thoughtfully curated religious subscription box.
If you're looking for inexpensive gifts for senior citizens in nursing homes, you won't go wrong with the Complete Tabletop box set.
This box set includes 15 board games from chess to checkers, and dominos, among others. It's the perfect gift to keep your loved one occupied and entertained.
A fitness tracker is an excellent gift for senior citizens looking to stay active and healthy. It tracks their steps, heart rate, and calories burned to see their progress over time.
For the seniors who sit for extended periods, whether at home or work, the ComfiLife Gel Enhanced Seat Cushion is a great way to make sure they're comfortable.
It's made of memory foam and has a gel layer that contours to the body, providing support and relieving pressure.
It can be challenging for seniors to carry everything they need with them when they go out, but the Vive Rollator Bag attaches to most walkers and rollators, making it easy to bring along whatever they need.
In addition, it has a large main compartment and several smaller pockets, perfect for carrying a water bottle, snacks, and other personal items.
I would highly recommend this cozy, heavyweight wheelchair blanket from Granny Jo Products. It's perfect for those chilly days when seniors want to stay warm and comfortable.
I also love that it conveniently attaches to the wheelchair, so you don't have to worry about it slipping or falling off.
The fidget spinner is a great gift for seniors who may be dealing with anxiety or stress. It's a simple toy that can help relieve and distract from worrisome thoughts and feelings.
I love these acupressure foot massage slippers! They're perfect for seniors who suffer from foot pain or stiffness.
The massaging action of the slippers helps to increase circulation and relieve pain. And if you're worried that the massage buttons will wear out fast, don't!
They come with replacement buttons to keep the slippers working like new.
Get it With:
This is one of the best gifts for senior citizens who spend a lot of time alone. The book is full of fun activities like puzzles, mazes, and brain teasers.
And it's a great way to keep their minds active and engaged.
These resistance bands are perfect for seniors who want to stay physically active but may not be able to do traditional workouts that are too strenuous.
The bands can be used for various exercises, and they're lightweight and easy to transport.
There is no doubt your senior loved one could use a little relaxation. This neck massager will help them unwind after a long day. It's also portable, so they can take it wherever they go.
If you don't live close to your senior loved one, these lamps are a thoughtful way to stay connected.
The lamps light up when either of you is thinking of the other, so it's a sweet way to let them know you're thinking of them.
This watch is a stylish and practical gift for your male senior loved ones. It's water-resistant and has a diamond accent, making it a luxurious but affordable gift.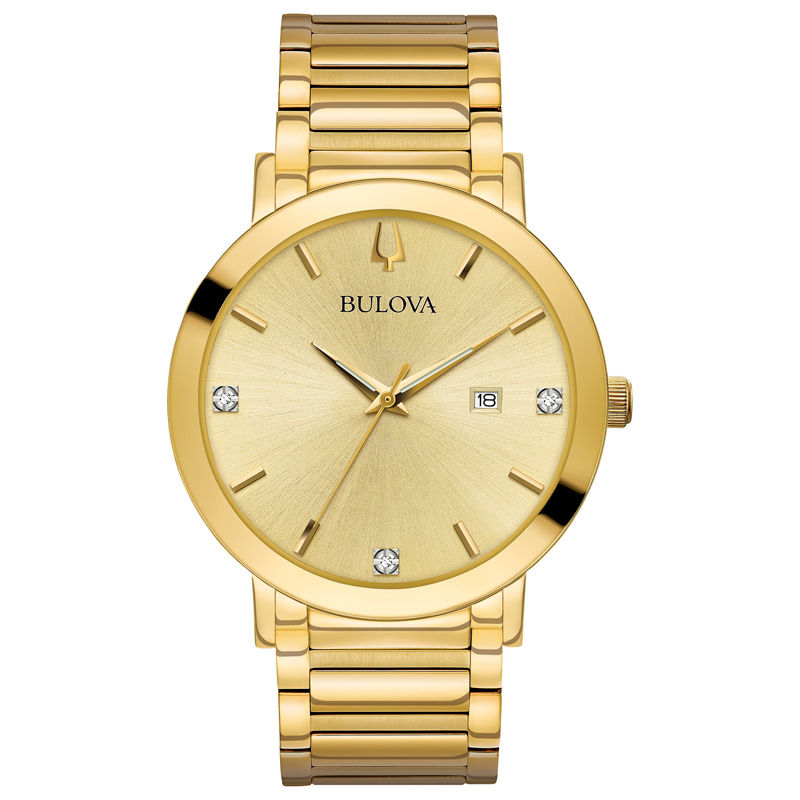 Let's face it, as we age, things become a little harder to reach due to limited mobility.
This reacher is an excellent gift for anyone with mobility issues. It's 26 inches long and has a comfortable grip, making it easy to use.
Check Latest Price



Helping Hand Classic Reacher Standard 26 inch — $23.95

The Helping Hand Classic Reacher Standard 26-inch features a unique hook trigger that provides easy operation and allows users to hang the reacher by the trigger on a walker or wheelchair. The ergonomic textured handle allows the user's hand and fingers t
This spa set is a special gift for seniors who love to pamper themselves. It includes a soy candle, bath salts, and a loofah, all made with natural ingredients.
Check Latest Price



Fire and Nice — $15

Pamper yourself with soaps, scrubs, salts, and other bath and spa subscription boxes.
This homebrew kit is the perfect gift for senior males in your life who enjoy beer.
It comes with everything they need to make their own beer, and it's an excellent way for them to bond with friends or family members.
Check Latest Price



Home Brew Beer Kit | Beer Gift Baskets to the USA


In this era of technology, it's essential to stay connected with loved ones. This digital picture frame makes it easy to do just that.
It can connect to the internet so that photos can be automatically updated, making it easier to share memories with far-flung family members.
This box includes an assortment of activities from Sudoku to brain teasers, all designed to keep the mind sharp.
It's perfect for those who love a challenge, and it makes an excellent gift for any occasion.
For the senior that wears glasses, this holder is a must-have. It's lined with plush fabric to keep glasses safe and sound, and it comes in silent colors to match any décor.
Instead of an ordinary water bottle, give the gift of health with this infuser bottle. It's perfect for those who love tea, and it comes with a sleeve to keep hands cool and dry.
For the avid reader, this LED neck reading light is an awesome gift idea. It's adjustable to fit any neck size, and it has six brightness settings to suit any preference.
How amazing would it be to give the gift of history? This guided journal walks you through the process of writing your life story, and it makes a great keepsake for family members.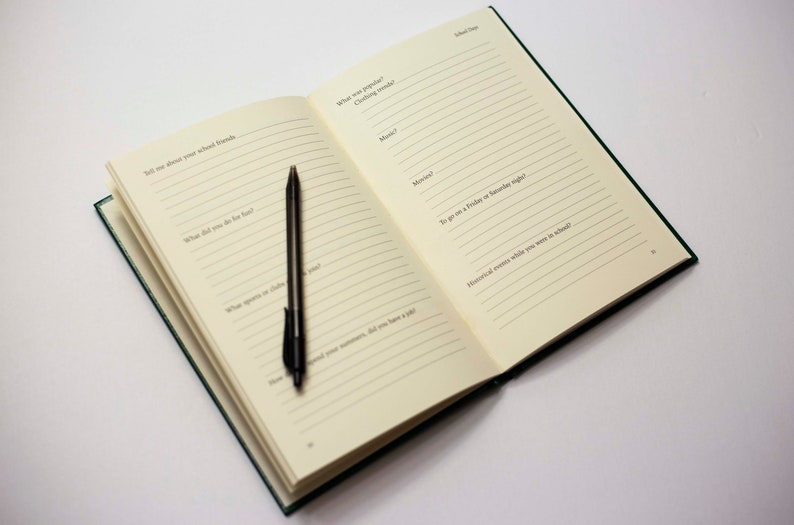 You can gift it to your senior loved ones and let them do it at their own pace. Then, you can pass it on from generation to generation.
Another inexpensive gift for elderly people who love reading is this leather bookmark. It's handcrafted from full-grain leather, and it will develop a beautiful patina over time.
Studies show (4) that hemp oil can be effective for pain relief. This bottle contains full-spectrum hemp oil, and it's an excellent option for seniors who are looking for natural pain relief.
This microwave heat pad is a great gift for seniors with arthritis or other chronic pain conditions. It can be used repeatedly, and it's a natural way to relieve pain.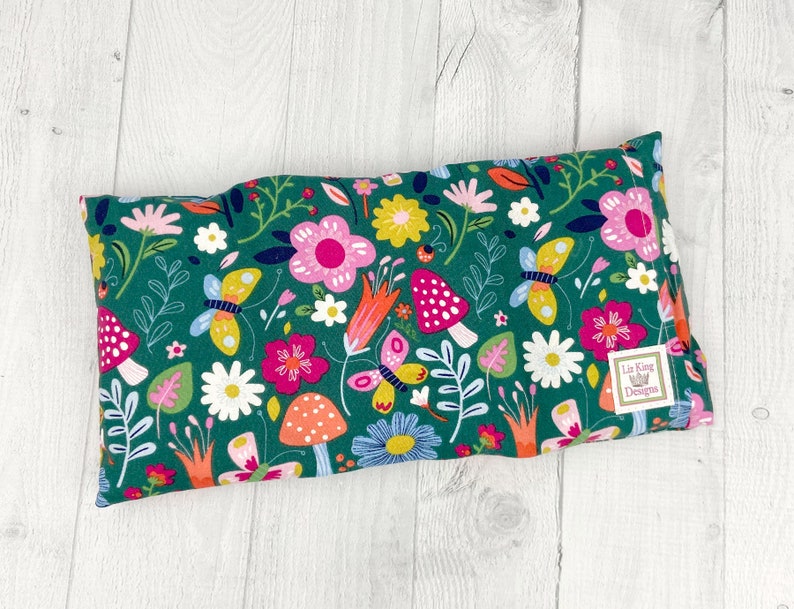 This is another excellent gift for elderly parents in nursing homes or assisted living facilities. Candles can provide a sense of calm and relaxation, and they're also a great way to decorate a room.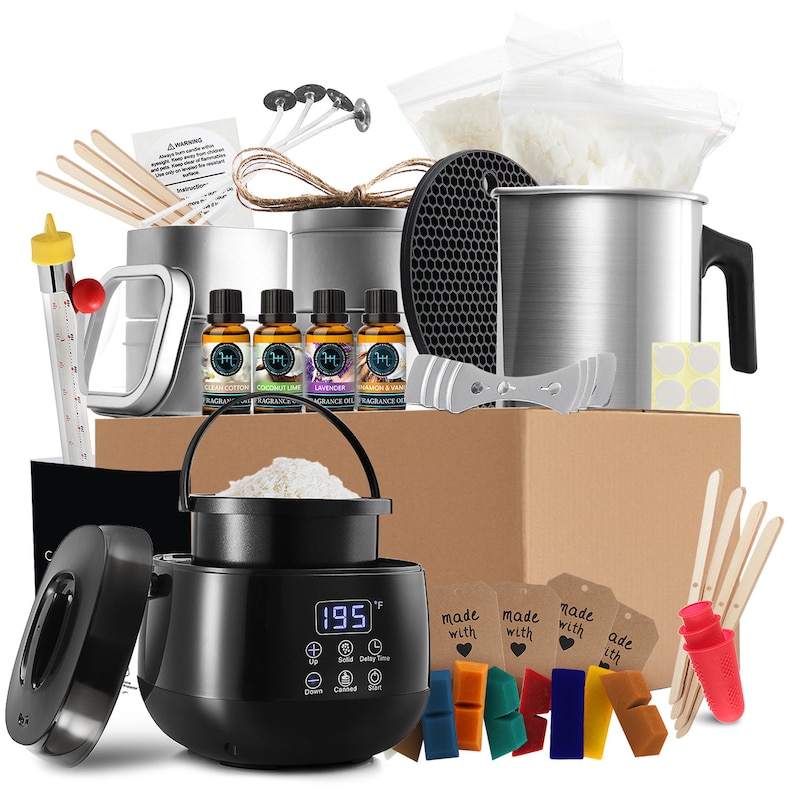 These natural stone coasters are a beautiful and unique way to display photos of loved ones. They make an excellent gift for elderly parents who love to entertain.
FAQs
Wrapping Up
There you have it: 50 inexpensive gifts for senior citizens that will put a smile on their faces.
No matter what your budget is, you're sure to find something on this list that will be perfect for the elderly loved ones in your life. So get shopping today and show them how much you care!
What are your favorite gifts for seniors? Please share below!
References
1. Can CBD Cure Chronic Pain? [Internet]. Healthline. 2017 [cited 2022 May 25]. Available from: https://www.healthline.com/health/cbd-oil-for-pain#:~:text=The%20THC%2DCBD%20extract%20was
2. Compression Socks and Stockings: Benefits, Types & Side Effects [Internet]. Healthline. 2019. Available from: https://www.healthline.com/health/compression-socks-benefits#benefits
3. 6 Weighted Blanket Benefits for the Elderly [Internet]. SensaCalm. [cited 2022 May 25]. Available from: https://www.sensacalm.com/blogs/news/6-weighted-blanket-benefits-for-the-elderly#:~:text=Help%20Reduce%20Anxiety&text=Many%20different%20health%20conditions%2C%20including
4. Health Benefits of Coloring for Adults [Internet]. www.beaumont.org. Available from: https://www.beaumont.org/health-wellness/blogs/health-benefits-of-coloring-for-adults#:~:text=REDUCE%20STRESS%20AND%20ANXIETY