Are you struggling to find the perfect gift for wheelchair users?
We know how hard it is to pick the right present, so we're here to help!
Below, we rounded up a HUGE list of fun and practical ideas for friends and family in wheelchairs.
Start with our top 5 favorites, then read on for the complete list.
Don't forget to also check our review on the best wheelchair brands!
FYI, this post contains affiliate links. We earn a commission if you make a purchase at no extra cost to you.
Top Gifts for Wheelchair Users at a Glance
Don't have time? Here is a quick comparison of our favorites!
45 Thoughtful Gift Ideas for Wheelchair Users and People with Disabilities
You can spend hours searching Amazon for meaningful gifts for people with mobility issues without making a decision.
That's why we've composed this list of gift ideas to help you narrow down your choice and make holiday shopping a breeze.
We've selected meaningful, useful, and funny gifts that can appeal to a wide range of people. So, you're bound to find something suitable for your friends/loved ones.
Any wheelchair user will love this unbreakable cup holder for manual/power wheelchairs. It's great for keeping drinks close by, attaches/detaches quickly, and is easy to maintain.
Moreover, this best wheelchair cup holder is compatible with many chair models and can accommodate large bottles, so it's perfect for staying hydrated on the go.
Check Latest Price



Unbreakable Cup Holder with Horizontal Mount :: armrest cup holder


A wheelchair cushion is another great gift idea for manual wheelchair users, especially those prone to chronic pain.
This gel cushion, for example, has dual chambers to cool off the body and foam layer to reduce pressure and aches. It's also affordable and available in several sizes.
Check Latest Price



EquaGel Protector Gel Cushion — $191.95

The EqualGel Protector Gel Cushion is a 2.5 inch dry-polymer gel with a contoured pelvic area that mimics the shape of the body for ultimate comfort and support. Caregivers will find the patented, double layer grid design evenly distributes the user's wei
No products found.
Do you know that carpal tunnel syndrome is common among wheelchair users? According to studies, "49% of paraplegic patients showed signs and symptoms of carpal tunnel syndrome."
As such, these Care+Wear wheelchairs gloves are an excellent gift to make your friend/loved one's daily life easier. The gloves are also unisex, machine washable, and suitable for touch screens.
No products found.
These soft and cozy armrest covers by Vive are great for people with limited mobility. They prevent pressure sores, reduce nerve pain, and support the elbows.
Moreover, these armrest covers are very versatile and can be used on office chairs as well.
A tray and a support cushion in one, the Easy-Release lap tray is an excellent practical gift for people in wheelchairs. It's suitable for most standard wheelchairs and attaches easily with Velcro.
If you're in a hurry, here's a quick video summary of our faves!
Do you know how hard it is to push a wheelchair and hold an umbrella at the same time? As such, any wheelchair users will be delighted by Sport-Brella, especially if they love traveling.
This wheelchair umbrella is easy to attach/detach, has UPF 50 to protect users from UV rays, and swivels 360 degrees for maximum angle adjustment.
Granny Jo's soft and light blanket is perfect for wheelchair users and will keep them warm in colder months.
Moreover, this blanket is available in several colors, making it suitable for men/women. It also has hoops/loops to keep the blanket in place and a larger pocket for storage.
For people in wheelchairs who love reading and listening to stories, you can't give them a better gift than Amazon Audible.
It has thousands of books to suit anyone's taste, so you don't have to worry about getting your loved one a book they already have.
It can be hard to carry personal items when you have to propel your manual chair or control your power chair.
As such, this mobility bag/pouch will be a delightful surprise for any wheelchair user with its cute design and plenty of storage space.
Suitable for desks, tables, hospital beds, wheelchairs, and counters, this tablet pole mount allows people with disabilities to use their iPad or tablet with ease.
The mount swivels for optimum user experience and is made of quality aluminum for safety and stability.
With its ergonomic design and memory foam, this lumbar cushion is the perfect gift for a person in a wheelchair.
It provides additional back support to eliminate body pain. It's also easy to install, versatile, and portable.
If your friend or loved ones loves coffee, they won't be disappointed by this handmade ceramic mug. It's a great inexpensive gift, made of high-quality material with sublimated print.
Moreover, it's bound to make your friend/loved one smile every time they see it!
Amazon Echo Dot is an invaluable help in your everyday life. It allows a person with a disability to control the lighting, adjust the temperature, or open doors by voice.
You can also connect it with Amazon Alexa to do hands-free calls, listen to music, or dictate shopping lists.
Listening to music isn't always easy for disabled people because they're worried about the cord getting tangled in the wheels.
But with these wireless headphones, you can enjoy your favorite song no matter where you're are. They're also foldable and rechargeable with a built-in mic.
Tying shoelaces is a common issue for people with limited mobility. Fortunately, you can help by gifting them these no-tie shoelaces.
The Xpand is compatible with most types of shoes and allows you to slip on your foot without bending or unlacing it.
If you're looking for gifts for wheelchair users who like reading, you can't go wrong with a Kindle Oasis.
Not only can you have access to thousands of books with Kindle Unlimited (purchased separately), but it's waterproofed with adjustable warm light for maximum comfort when reading.
#17 A Vacation
Having a disability doesn't mean you can't travel and see the world. Check our list of the best U.S vacation for wheelchair users and send your friend/loved one on a much-earned holiday.
Many wheelchair users complain of neck pain or shoulder pain. That's why a massage wrap is such a thoughtful gift to soothe sore muscles, improve blood flow, and reduce stiffness.
Besides massager wraps, you can also surprise your friend/loved one with this electric heating pad. It has three heat settings and is perfect for muscle/joint pain relief.
A therapy lamp is another wonderful gift idea, especially for disabled people struggling with depression.
The therapy lamp is designed to simulate natural daylight and improve your mood when you're stuck indoors in bad weather.
Amazon has an excellent selection of food and snack subscription boxes, which can be a perfect gift for a person that struggles with shopping.
Sugar Rush, for example, is great for people that love sweets, while the Healthy Snack Box will appeal to anyone interested in healthy, low-carb treats.
I saw it on Cratejoy

Snackboon — $149.99

Give the gift of self-care with a thoughtful subscription box to increase joy, relieve stress, and find a better you.
If your friends struggle to sleep at night, a white noise machine can be the perfect holiday gift.
This model has 24 soothing sounds with a built-in speaker to block background noise and ensure deep sleep. And it's also great for getting babies to fall asleep.
Typing doesn't have to be a chore anymore for any person with limited hand movement or another physical disability.
Thanks to Dragon Home, you can type documents by voice, create shopping lists, send emails, or surf the web.
A well-writing, inspiring book can be a great gift for quadriplegics or others struggling with their disability.
Consider Nothing is Impossible by Christopher Reeve or How I Roll: Life, Love, and Work After a Spinal Cord Injury.
Shoes might seem like a strange gift for a person in a wheelchair, but no one likes cold feet or wearing uncomfortable shoes.
Friendly Medimoto's shoes are a great choice for men, while women might prefer UGG's mini ankle boots.
This water bottle tracks your daily water intake and glows to remind you that you're not drinking enough. It also has a carrying strap so that you can take it with you.
This mystery book box is perfect for teenagers and young adults. It contains two-three new books, a couple of handmade items, and the seller can customize it to fit the giftee's likes and dislikes.
This cute hanging toiletry bag is ideal for keeping personal possessions close by, and it's available in different colors to suit anyone's taste.
It has a built-in hook and wide-open design, making it the wheelchair accessory for people that love traveling.
An apple watch can check your oxygen levels, track your heart rhythm, and help you plan your daily activities. You can also call/text with ease.
All these features make the Apple watch a wonderful gift for a person in a wheelchair, don't you think?
For wheelchair users that love traveling around the country, this chin-supporting travel pillow can be an invaluable asset.
It's great for preventing neck pain and sore shoulders so that you can rest or nap comfortably while flying or riding the bus.
A good pair of leather gloves is an excellent practical gift for wheelchair users because it's never fun to propel your chair with cold hands.
These winter gloves are made of genuine deerskin with multiple thermal layers and an anti-slip surface for maximum comfort and convenience.
For those that don't like wheelchair umbrellas, a rain poncho is great for keeping them protected from the elements.
And this waterproof hooded poncho is available in several colors and styles to suit men's and women's tastes. It's also light and soft.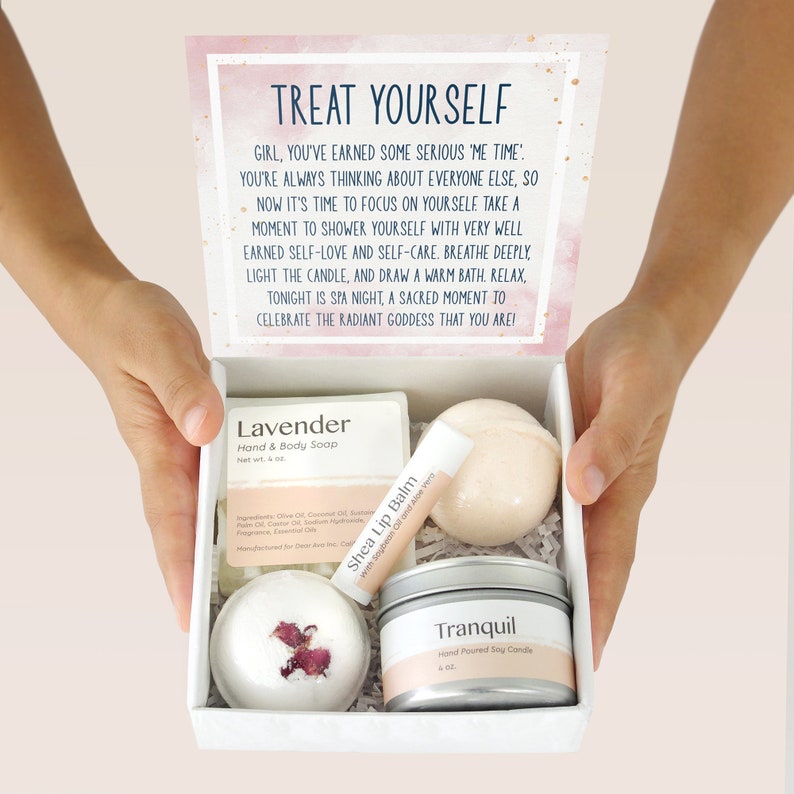 Being in a wheelchair doesn't mean you don't have to take care of your skin.
So, if you're looking for something to surprise your sister, mother, or friend, this self-care gift box won't disappoint. It's full of useful skin products, bath bombs, and jewelry.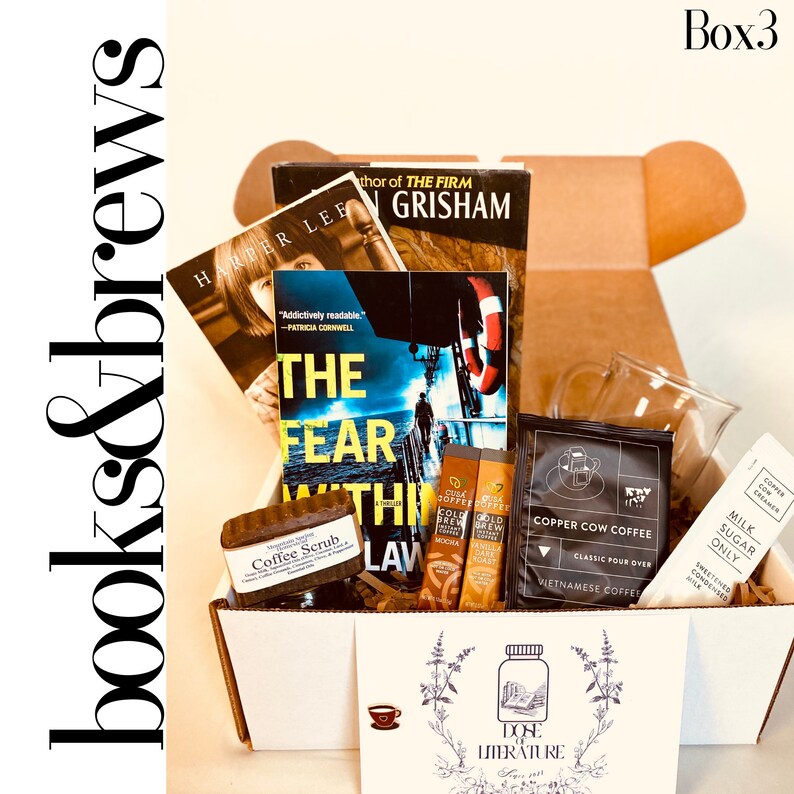 Avid readers and coffee lovers are going to love the Books&Brews prescription box. It included a carefully selected book from your favorite genre, cold brew packs, coffee scrub bar, and more.
For those who have issues bending down or putting on their shoes, this reacher tool with a shoehorn comes in handy.
You can grab things from high shelves with ease or retrieve stuff from the ground. And it folds down for storage when you don't need it anymore.
Unlike ordinary notebooks, you can use this smart notebook over and over again by wiping it with a cloth.
It's perfect for wheelchair users that wish to practice their handwriting. And they can send their notes to a cloud service.
Your wheelchair friend doesn't have to struggle in the kitchen anymore, thanks to this smart multicooker.
It combines eight kitchen appliances in one and has 13 smart programs for easy cooking. You can control it through the Instant Pot app or Amazon Alexa if you have Echo Dot.
It's not always easy to hold utensils when you have a disability or hand tremors. But this weighted set with easy-grip handles can make all the difference, especially for seniors with Parkinson's.
This full-sized wireless keyboard is great for people in wheelchairs that are re-learning to type or have vision problems.
Since this keyboard for people with limited mobility is wireless, it can be used on multiple devices and is compact enough to fit in a handbag.
Who doesn't need a little bit of inspiration from time to time? These inspiration signs are a great home decor option and can lift your spirit in time of need.
It's not easy to get around the house at night when you're in a wheelchair. That's why this fully adjustable LED light is such a meaningful gift for anyone with a disability.
A robotic vacuum is a great holiday gift for able-bodied people and people in wheelchairs. After all, no one likes to struggle with a heavy corded vacuum cleaner.
The Roomba is ideal for hardwood floors, carpets, corners, and edges. Best of all, it works with Alexa, can be activated by voice, and is a great vacuum for cat litter.
This therapy dough is an excellent gift idea not only for children and adults struggling with stress and anxiety.
It can improve moods with its squishy texture, therapeutic aroma, and calming colors. But it can also strengthen hands and improve coordination.
These cute handicapped T-shirts are a great option if you're looking for a funny gift to amuse your friend/relative.
They're unisex, available in several colors, and you can rush order them if you're in a hurry.
Finally, if you're still uncertain what to buy for a person in a wheelchair, you can always go for an Amazon gift card, iTunes, Netflix, or Waterstone.
Conclusion
Many wheelchair users will adore a practical gift that makes their daily life easier, but they may be too embarrassed to talk about this difficult subject.
Hopefully, we've made your choice easier with our gift guide, and you'd be able to pick the right present without much stress.
And don't worry too much about disappointing your friend/relative. As long as you pick something they can use, you won't make a mistake.
References
BraunAbility. 2021. "Christmas Gift Ideas for a Wheelchair User." BraunAbility. BraunAbility. May 21, 2021. https://www.braunability.com/us/en/blog/accessible-living/christmas-gift-ideas-wheelchair-user.html.
Emmer, Gene. 2006. "Wheelchair Gloves and Carpal Tunnel Syndrome." EzineArticles. EzineArticles. June 20, 2006. https://ezinearticles.com/?Wheelchair-Gloves-and-Carpal-Tunnel-Syndrome&id=223139.
https://www.rollingwithoutlimits.com/bloggers/2844. 2019. "7 Meaningful Gift Ideas for Someone in a Wheelchair." Rolling without Limits. July 25, 2019. https://www.rollingwithoutlimits.com/view-post/7-Meaningful-Gift-Ideas-for-Someone-in-a-Wheelchair.
What do you think about our 45 gift ideas for wheelchair users? Which one is your favorite? Share your thoughts in the comment section.