There are many types of wheelchair designs to choose from on the market.
If this is your first experience with this mobility aid, the choice can be overwhelming.
Go over the most common types that we included and you'll get a better idea of what you should opt for the best wheelchair.
This post contains affiliate links, and I will be compensated if you make a purchase after clicking on my links.
14 Different Types of Wheelchair (Alphabetical List)
Around 132 million people in the world need a wheelchair.
But, not all people have the same disability and the same need.
That's why there are numerous types of wheelchairs that individuals can choose from.
Below you'll find a list of some of the most commonly used wheelchairs.
Finding the best wheelchair will be much easier once you know more about different designs.
1. Airplane Wheelchairs
Airplane wheelchair types are used on airplanes, as the name suggests. Airplane companies own wheelchairs that will make the movement of people with disabilities much easier.
These wheelchair types are lightweight, easy to fold, and fit between the rows in airplanes.
They're also equipped with special safety belts that make the whole experience much easier and safer.
Although most airplane companies will offer these chairs before you board a plane, you can purchase one yourself if you know you'll be using it frequently.
Take a look at this video.
Check these cool wheelchair accessories to spice up your chair!
2. All-Terrain Wheelchairs
All-terrain wheelchairs are perfect for everyone with an adventurous spirit who wants to explore a wide range of terrains, including beaches, mountains, off-road tracks, and more.
They are built with larger front and rear wheels to tackle even the most challenging roads that a regular chair can't. The motor they use is more powerful, with larger batteries and a stronger frame.
Most of these designs are power chairs; however, you can also opt for a manual chair for various terrains. They come in many sizes, shapes, with different features and increased suspension support.
What you have to know about this type of wheeled chair is that they're quite sturdy, heavy, stable, and you'll need extra space to store them.
Another thing to keep in mind is that these machines are quite expensive, so they'll be a costly investment.
If you enjoy exploring the outdoors, these chairs are worth getting, but if you're planning on using them once in a while, you should reconsider your purchase.
MAJESTIC BUVAN Electric Wheelchair - 500W Motor Power Wheel Chair for All Terrain , Long Range Airline Approved , Portable Compact Foldable Motorized Lightweight Mobility Aid for Adults 2021
✅ [ LONG RANGE & POWERFUL ] >> This wheelchair's Battery Gets Up to 13+ Miles in Driving Distance.* This power chair comes with Powerful Brushless Dual motors (2*250W) and with bigger punctuation-free rear tires (12.5'' solid tires). With a total of 500W DC brushless motor power this electric wheelchair is perfect for All Terrain such as hills and inclines due to its Strength and Sturdiness.
✅ [ FOLDABLE & EASY TO HANDLE ] >> This wheelchair can be Easily Folded Up in just 3 seconds! When folded, it is the size of a medium suitcase. Our All New Design quickly, easily, and safely fits into almost any Car Trunk. The controller can be versatilely mounted on either armrest in order to enable left or right-handed control. The seat and back cushions are comfortable and removable for easy cleaning.
✅ [ LIGHTWEIGHT ] >> This Portable Electric Wheelchair uses an aircraft-grade aluminum alloy frame that is lighter and more durable, it weighs only 59 lbs (66 lbs. with battery). It is the lightest model in this "Heavy duty portable power chair category." The Patriot-10 is durable and sturdy and can support up to 265 lbs.
✅ [ PORTABLE ] >> Our all new design is an innovative Multi-Use folding travel wheel chair. This wheelchair has Airline Approval, in other words, it has a Battery that is Allowed on Airplanes / for Aviation Travel. This electric wheelchairs for adults is a compact and light wheelchair that can travel anywhere you go! This power chair can be taken on Cruise Ships, Airplanes, Cars, and Trains. With the Simple Flip of a Switch, it goes into manual mode and can be used as a Manual Push-Chair.
✅ [ 24/7 SUPPORT & WARRANTY ] >> As a U.S. (California Based) Company We are Providing our Customers with a Gold Standard 24/7 Customer Support. This wheelchair / power scooter comes with an amazing warranty: 3 year frame warranty, 1 year spare parts warranty, and 6 months battery warranty. Additionally, we have a 30 day return policy.
Look at this all-terrain wheelchair.
READ MORE: How to Get Free Wheelchairs for Seniors
3. Attendant-Propelled Wheelchairs
Attendant-propelled chairs are meant for people with mobility issues who need another attendant to push their chair.
They are commonly found in large institutions such as bus stations, airports, railway stations, and more.
These chairs are built differently because the attendant is the one who will maneuver the wheelchair.
They come with handles that help the attendant move and push the chair, and breaks that help them stop the chair. These chairs are generally smaller than self-propelled wheelchairs.
Here's an example:
4. Bariatric Wheelchairs
What is a bariatric wheelchair? Bariatric chairs are heavy-duty wheelchairs specialized to carry heavy weights and are an excellent choice for overweight and obese patients.
A basic wheelchair isn't built to withstand heavy weight and isn't large enough in size. That's why bariatric chairs are made with more durable materials such as steel.
The heavy construction makes these designs heavier for transport too.
In general, bariatric chairs are suitable for patients up to 700 lbs, while regular chairs can carry between 250 and 350 lbs.
The seat of these chairs is wider to provide comfort and improve the quality of life for heavy-weight patients.
Check out our review of the best wheelchair carrier for small cars to help you store your chairs.
Everest & Jennings Traveler HD Bariatric Wheelchair, 24" Wide Seat, Holds 500 lbs.
BARIATRIC USE: One of the lightest bariatric chairs on the market (57 lbs.), with an extra wide seat and heavy-duty frame to support up to 500 pounds
ULTRA STURDY DESIGN: Double crossbrace design with frame reinforced at all critical load-bearing points; create a custom fit with adjustable seat height (up to 2 inches)
DURABLE VINYL: Premium-feel embossed vinyl seat and back are durable, easy-to-clean and comfortable, with chart pocket on seat back for added convenience
FEATURES: Includes convenient swingaway footrests and removable full-length arms; suitable for patients who need wider seats and higher weight capacities: 24 x 18" seat (W x D)
A NAME YOU CAN TRUST: Everest & Jennings invented the folding wheelchair in 1932. Our line of premium chairs, seat cushions and accessories are preferred by doctors, nurses and caregivers across the globe
Check a sample of bariatric wheelchair below:
Check: How Wide is a Bariatric Wheelchair?
5. Beach Wheelchairs
A Beach wheelchair is a type of chair meant for wheelchair users who want to enjoy themselves on the sand.
Standard wheelchairs aren't suitable for a visit to the beach, but this specialized type is built with wide tires. They are known as balloon tires that prevent the chair from sinking into the water.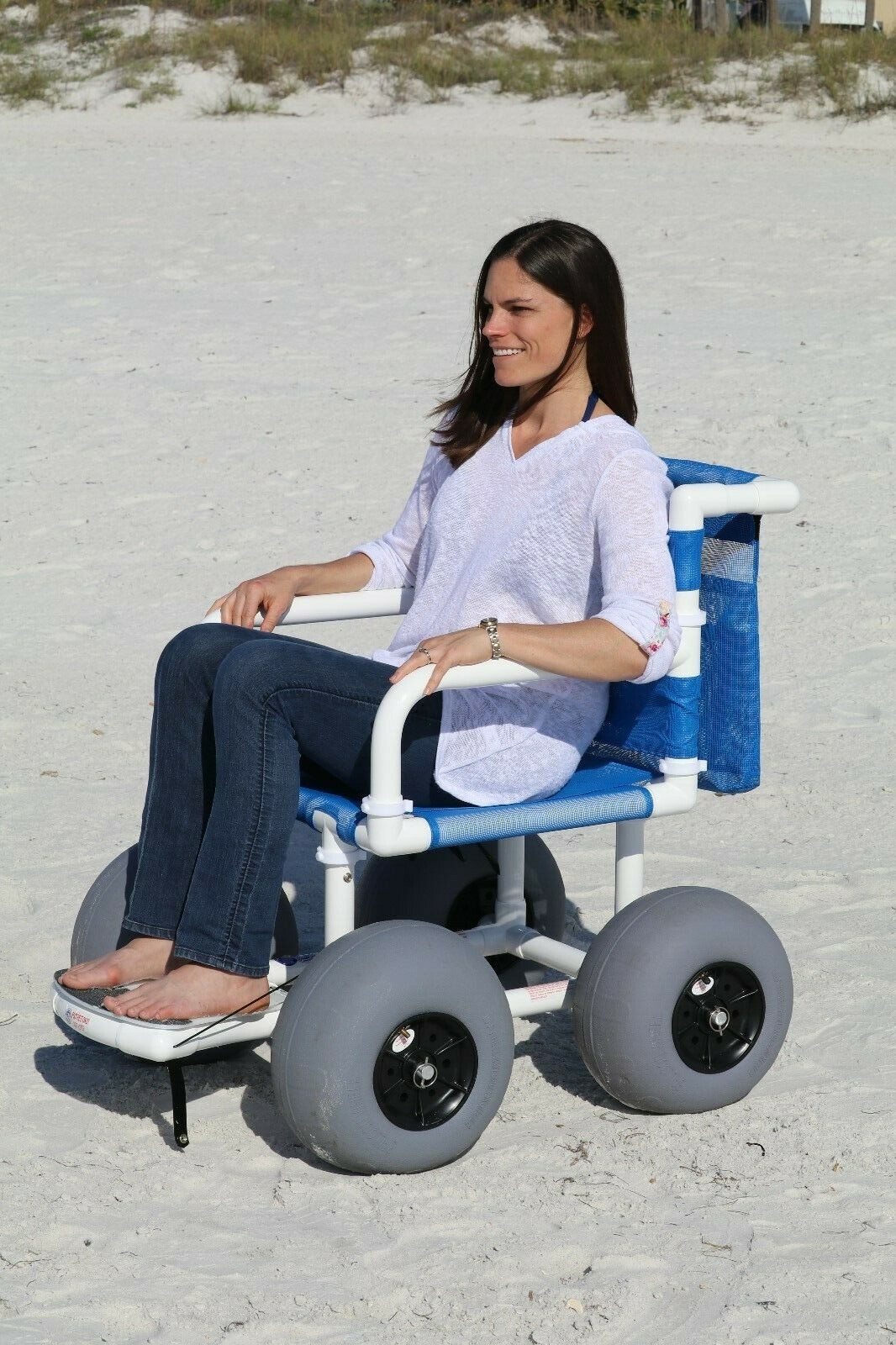 Beach chairs can be manual or electric.
Although it's a great solution for everyone who wants to visit the beach frequently, you should know that these chairs are costly and heavy.
Take a look at this jaw-dropping beach wheelchair!
6. Custom Wheelchairs
Some manufacturers offer you to create your own custom chair depending on your needs.
This design will fit perfectly to your size and weight, be made of the material you want, come with as many wheels as you prefer, and have the features you need.
For utmost comfort, add the best wheelchair cushions.
7. Electric Wheelchairs
Another common type of wheelchair is electric. They are extremely popular because they're easy to use and spare the users from having to use their arms to propel the chair.
It also makes them less dependent on another person.
These chairs are meant for everyone and can be especially useful for people with more serious disabilities who can't propel a manual chair.
The newest designs come with some amazing features such as a speech device, various controls, options to adapt the body position, and more.
A drawback of electric chairs is that they are more expensive than manual, plus if a part breaks down, it will cost more to fix it. In general, electric chairs are bigger and heavier than manual.
If you want to know more about this chair, check our comprehensive electric wheelchair reviews.
Portable Mobility Electric Motorized Wheelchair, Lightweight Easy to Carry, Premium Quality Lithium Battery Included, Long Mileage Range, Airplane Travel Approved
ULTRA LIGHTWEIGHT! It is just 72 lbs with a Lithium battery! The versatile wheelchair is assembled with Aluminum Alloy Foldable chair, 12AH Lithium battery, antiseptic, breathable seat and back cushions. - EASY TO STORE - Lightweight storage folding chair without disassembling. The electric wheelchair folds up in 5 seconds and is very compact to fit in most small trunks. Has a handle under the seat for easy lifting
DURABLE AND STYLISH - Smart silver aluminum aircraft alloy frame, includes matching footrests. This model power wheelchair is very lightweight and durable, and requires no maintenance.
COMFORT ON RUGGED TERRAIN - Ergonomically designed for comfort. Operate this motorized wheelchair in grass, gravel, or snow, with a long lasting battery life and shock absorber for ride comfort. Has a sharp turning radius, make sharp turns easily.
ELECTROMAGNETIC BRAKE! Stops smooth and super safely. 24V 500W Motor, Max 4 mph, Range: 10 Miles, Charging Time: 6-8 hours. Front Wheels: 8 inches, Back Wheels: 13 inches. Seat: 17x16x21 inches.
LIFETIME QUALITY ENSURANCE ensures this will quickly become your favorite purchase and perfect for airplane or cruise traveling needes.
This video tackles the types of power chairs.
8. Ergonomic Wheelchairs
An ergonomic wheelchair features a design that offers great lumbar support and implements a range of ergonomic ideas into the design.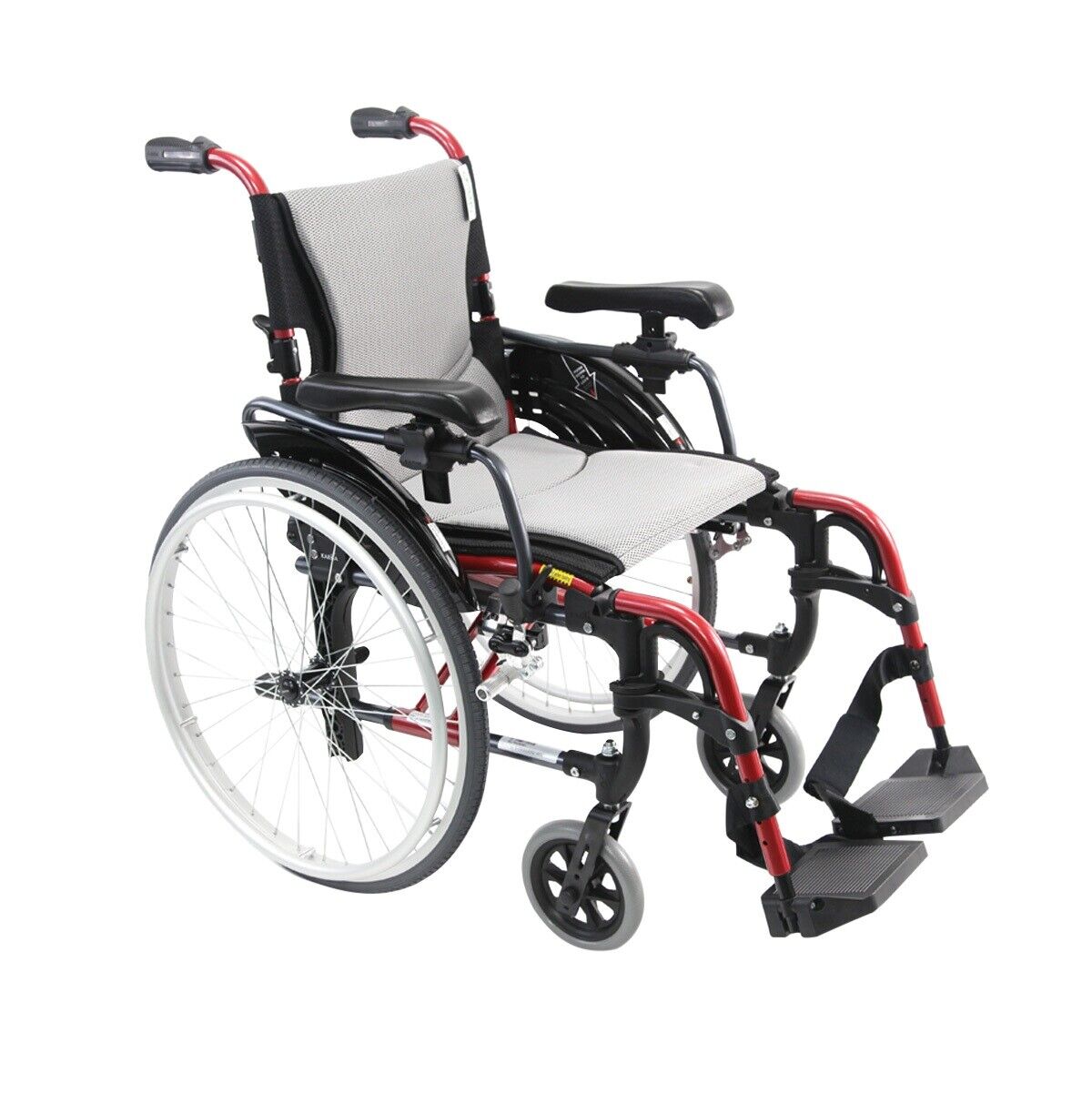 This is generally a manual chair and is a great idea for individuals who use this aid all day long.
If you're not mobile and need to be in your office or workplace for extended periods of time, this chair is the perfect replacement for an office chair.
9. Manual Wheelchairs
Manual chairs are very commonly used and are propelled by the person with mobility issues using the strength of their arms. Some manual chairs can be propelled by another person who needs to be behind the chair.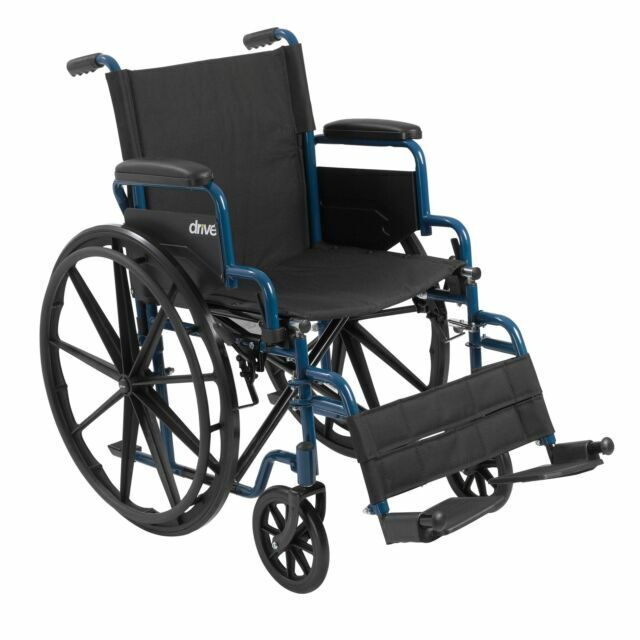 There are many different kinds of manual chairs and many categorizations. These two categories are commonly used to differentiate manual chairs:
Style:
Folding frame
Rigid frame
Transport
Weight:
Ultra-lightweight
Lightweight
Standard weight
Heavy-duty
Below we'll get more into detail about some of the most common types of manual chairs and who they're meant for.
Folding Wheelchairs
Folding wheelchairs can be both manual and electric, but in this section, we'll talk about manual foldable chairs.
These chairs can be folded into a smaller-sized chair that is perfect for travelers, people who want to take their chair everywhere and fit in their car.
Rigid Frame Wheelchairs
Chairs with a rigid frame can't be folded and take more space in your home or during transport.
They are meant for regular use and are available in numerous sizes and designs.
Rigid frame chairs aren't the best choice for traveling because they aren't foldable.
However, they are a long-term investment and great for people with movement issues who prefer manual chairs.
This is a design that is lightweight and strong so that it can be used every single day.
Self-Propelled Manual Wheelchairs
Self-propelled manual chairs are propelled by the user. These designs are built with large wheels that the person rotates to move.
People with mobility limitations need great wheelchair gloves to protect their hands while they're rotating the wheels.
Single-Arm Drive Wheelchairs
This is a wheelchair design for patients who have to propel a chair with a single arm because of a disability or an illness.
Single-arm designs are built with a specialized mechanism that moves two wheels even when the user is moving just one of the wheels.
Transport Wheelchairs
A transport wheelchair is used for transporting people from one place to another, but it's propelled by another person.
These aren't permanent chairs for individuals with mobility impairment but are a transporting solution for shorter distances and infrequent use.
The best transport wheelchairs are lightweight, easy to store, foldable, come with small wheels, and make the entire experience much easier.
They are a great choice for mobile people who can't walk for a long time or need a little help while moving.
10. Mobility Scooters
A mobility scooter is another advanced electric wheelchair that is powered by a battery.
These scooters look very much like regular scooters and come in a range of different designs. Some have three wheels; others can have four or five.
They are perfect for people with movement disabilities who need to move outdoors and tackle larger distances.
Mobility scooters are adjusted for people with mobility impairments and include features such as swiveling seats, tilting options, and most can be taken apart for easier storage and transport.
Here's a list of the best mobility scooter brands.
Check this video if you want to know the types of mobility scooters.
11. Positioning Wheelchairs
Positioning types of wheelchairs are mostly battery-operated, motorized wheelchairs that can be adjusted and allow various different body positions.
The beauty of this design is that people in wheelchairs won't be stuck in the same position all day long, but they'll be able to choose one that will help the blood flow get to every part of their body, prevent sores, body aches, ulcers, wounds, and improve their wellbeing overall.
If you stay in the same position for a very long time, the trauma caused on your legs or arms can lead to sores and wounds that you should aim to prevent.
With a positioning chair, you'll be able to raise or lower your legs, recline the chair, and more. There are many designs and sizes of these chairs; it's yours to find the one that will perfectly fit your needs.
12. Pediatric Wheelchairs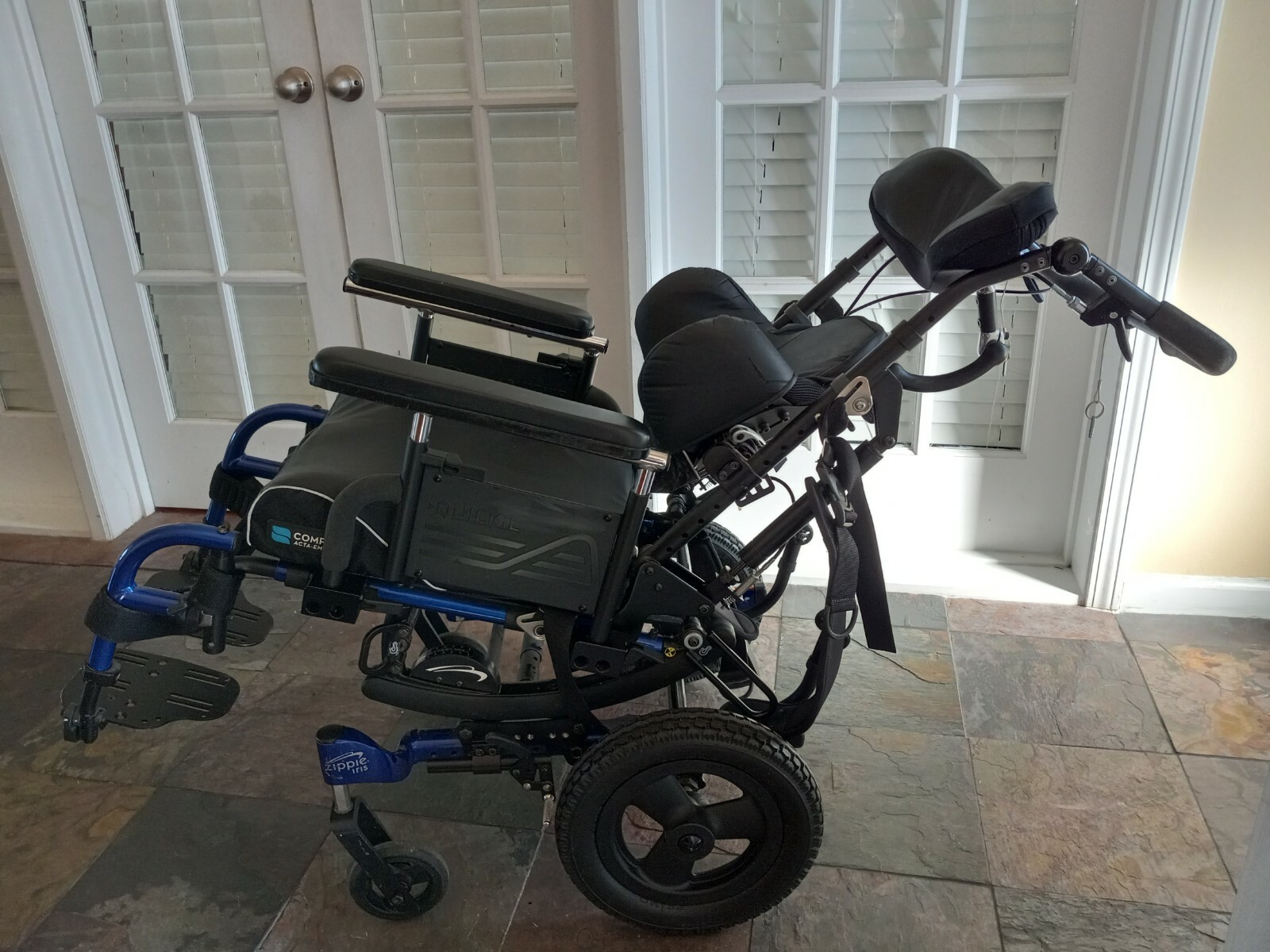 The range includes different types of wheelchairs in size and design; the common thing is that they are all meant for children; therefore they're smaller than regular chairs.
These chairs can be manual or powered, and some are specially designed for certain health conditions.
Thanks to these advanced designs, kids can be less dependent on their parents and will be able to interact with other kids their age.
Manufacturers release fun designs of pediatric chairs with interesting colors, prints, and tools that will help the child adjust much faster to using one of these aids.
Children must get used to their chairs and learn how to maneuver them. One of the ways to help them through the process is by choosing the right design and a chair that will be more aesthetically pleasing.
13. Sports Wheelchairs
Most sports chairs are manual and help people with limited mobility participate in various sports. This isn't a single chair type, but there is a separate design for each sport.
If you have a disability, you should stop being active and forget about your favorite sport. Most of these chairs belong to the ultra-lightweight category because it's essential for the users to move fast.
A sports wheelchair is designed with specific ergonomic mechanisms that make the movement comfortable and allow its users excellent performance. Some of the most common sports chairs are:
Basketball Wheelchairs
Tennis Wheelchairs
Rugby Wheelchairs
Racing Wheelchair
Check this out:
RELATED: Why Are Sports Wheelchair Wheels Angled?
14. Standing Wheelchairs
A standing wheelchair is a fantastic innovation that is one of the most modern wheelchairs that exists on the market. As the name suggests, this chair helps people with mobility impairments to be in a standing position.
Standing chairs are electric and will help you stand without fearing that you'll fall because the chairs are equipped with a range of safety measures, including straps and pads.
If you want to feel as close to people without mobility issues and don't want to see objects from below, this design is a great solution.
Another huge plus of these chairs is that you will be in an upright position; with improved blood flow, you'll avoid pains, aches, wounds, and sores. They offer you the choice of being in a seated position and transfer into a standing position whenever you want to.
This means that you'll be able to get to all the items you need without asking for someone's help. Being independent has a positive effect and can raise the self-esteem of people with disabilities.
One of the downsides of standing chairs is that they are pretty expensive. This is a given, considering that they are one of the latest innovations. Plus, they are heavy and hard to transport.
Also Read:
FAQs
What is a Type 2 wheelchair?
Category 2 type of wheelchair is made of lightweight chairs that weigh between 25 and 38 lbs. They are usually adjustable vertically and horizontally and perfect for active people with mobility issues.
What is the best wheelchair for the elderly?
Seniors with limited mobility can use a wide variety of chairs depending on their needs. Electric chairs are a great option for the elderly, but some prefer mobile chairs and usually opt for ultra-lightweight or lightweight alternatives.
Which types of wheelchairs are best for cerebral palsy?
Tilt wheelchairs and reclining wheelchairs are the best choices for people with cerebral palsy. Depending on the condition, these patients can also opt for the manual, electric, or standing chairs.
What is the best pediatric wheelchair type?
The best way to choose a great pediatric chair is to consult with your doctor and consider the weight, age, level of mobility limitation, type of disease, etc. There is no best type; it's more of an individual choice.
Conclusion
Buying a wheelchair is a costly investment, that's why you have to make an educated purchase.
Seeing so many different designs makes the decision harder, thankfully, we're here to help you figure out which chair will best fit your needs.
Some of the most common designs are manual and electric chairs. They also come in many forms, that's why you should set up a budget and consult your doctor before buying one.
Other types you'll often see are sports wheelchairs, mobility scooters, pediatric chairs, all-terrain wheelchairs, positioning chairs, beach wheelchairs, etc.
References
"Different Types of Wheelchairs: A Comprehensive Guide [2021]." 2019. Https://Mobilitydeck.com/. October 24, 2019. https://mobilitydeck.com/types-of-wheelchairs/.
L, Ziggi, and sman. 2019. "Types of Wheelchairs – a Visual Tour." United Spinal Resource Center. January 2, 2019. https://www.spinalcord.org/disability-products-services/types-of-wheelchairs/.
"Worldwide Need." n.d. Wheelchair Foundation. https://www.wheelchairfoundation.org/fth/analysis-of-wheelchair-need/.
What types of wheelchairs have you tried using? How's your experience? Please share with us below!